Photo Credit: Polina Tankilevitch from Pexels
TN Awards: Meet The Nominees For Best Black-Owned Hotel/Airbnb
Our TN Fam loves to travel, discover new places and cultures, and experience everything the destination offers. And of course, it's all better when you can stay at Black-Owned accommodations.
Since its founding, Travel Noire has highlighted hundreds of hotels, hostels, guest houses, and villas that showcase the essence of Black entrepreneurship in the tourism sector in various locations in the United States and other parts of the world. Thus, it is essential to know the biggest highlights in this sector. From top-notch service, and friendly hosts, to amazing accommodations, those who managed to please the most and best serve the guests, deserve our appreciation as a Black-Owned Hotel/Airbnb.
It is now up to you to decide which of these five Black-Owned accommodations deserves the TN Awards Best Black-owned Hotel/Airbnb. So, invite your family and travel friends to vote and highlight the winner. Voting ends June 13.
Jnane Tamsna (Marrakech, Morocco)
Situated on nine acres of land in Marrakesh, Morrocco, is one of the most stunning boutique hotels that capture the essence of the city's beauty.
Founded in 2001 by Meryanne Loum-Martin and Gary Martin, Jnane Tamsna is distinguished not only because it offers sophisticated and excellent accommodations but also for being the only Black-owned and woman-owned hotel in Morocco.
Higher Level JA (St Thomas, Jamaica)
Located in St. Thomas, Jamaica, Airbnb Higher Level JA is a social enterprise, a family run business, an eco-retreat, a call to nature, a place for people to escape to, collect themselves, to learn about how to grow food and live sustainably, and ultimately to learn about real Jamaican culture.
Inspired by the Rastafarian lifestyle, Airbnb Higher Level Ja was opened in 2017 by Ellis and Rohan and has proven to be a healing and rejuvenating escape for many a traveler, especially solo traveling black women.
Stonefield Villa Resort (St. Lucia)
Originally owned by one of St. Lucia's biggest colonial families in the 1700s, when it was operated as a coffee, lime, and cocoa plantation, the land was purchased by Canadian builder Wayne Brown and his Saint Lucian wife Anista Brow in 1973.  In the 1990s, the Brown family decided to turn the land into a resort, named it Stonefield Villa Resort.
The 26-acre villa resort offers visitors the most scenic and beautiful views of the island. According to the Brown family, health and wellness are central to the Stonefield experience, where there's an award-winning organic farm-to-table restaurant, as well as fitness, yoga, a spa, and more.
NOPSI Hotel
https://www.instagram.com/p/CcN3sLxMd4y/?utm_source=ig_web_copy_link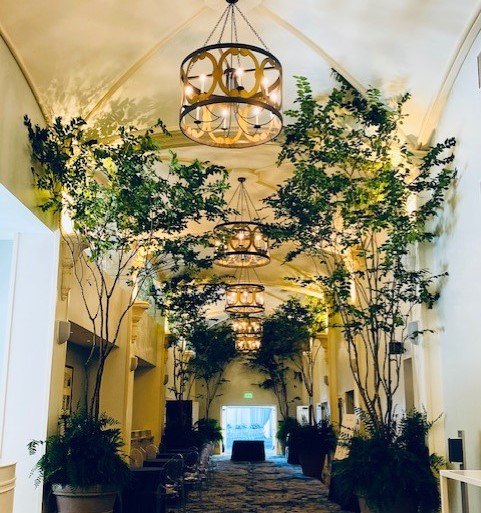 NOPSI is a luxury property that is housed in the famous New Orleans Public Service Incorporated building, a former utility and transit facility built in 1927 that went unused since the early 1980s.
Owned by Sheila Johson, who opened the hotel in 2017, her vision was to return the building to glory and reflect a Jazz era theme while catering to young visitors looking for a luxe experience.
NOPSI has several on-site amenities including Public Service, and an on-site restaurant whose menu is an ode to the fishermen and farmers of the Gulf Coast Region. Henry's Gin Bar, is a bar and lounge catering to "Ramos Gin Fizz" lovers far and wide. Above the Grid, the rooftop pool and bar are perfect for taking in New Orleans' downtown views while taking a dip in the pool.
Salamander Resort and Spa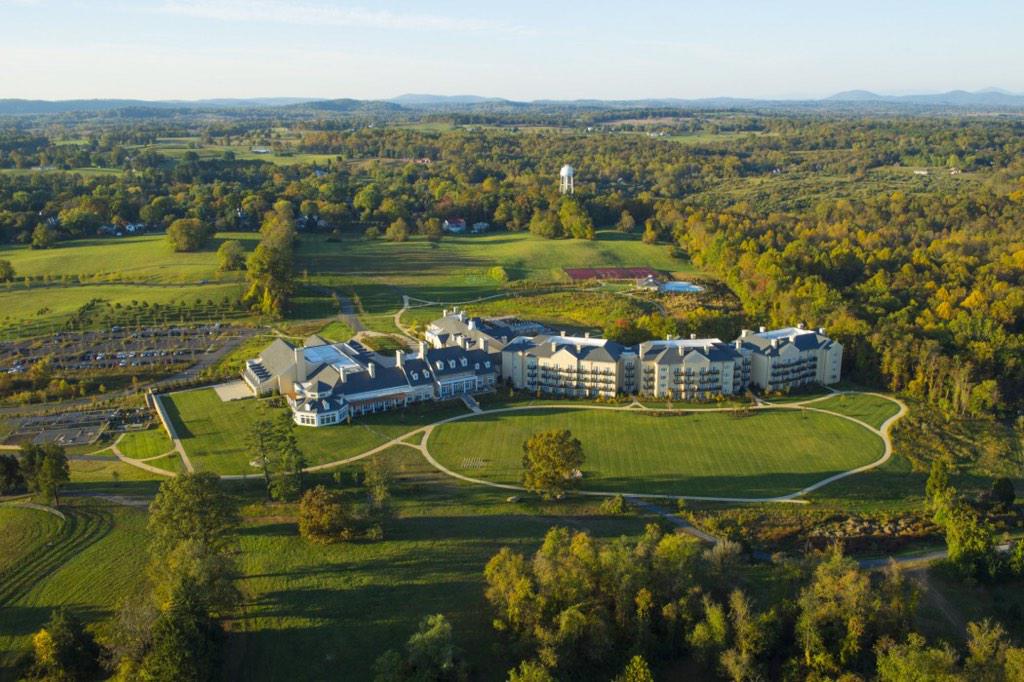 Opened in 2013, Salamander Resort and Spa has received worldwide plaudits and also become a community gathering point and executive retreat for Washington, D.C. residents.
The retreat was founded by Sheila Crump Johnson who is also the co-founder of BET.
The hotel has 168 guestrooms, 17 of which are suites. One of the unique things is that each of the four guest floors represents a different season. The coloring and detail are a hint to the season. Each room is outfitted with dual sinks, showers with body jets and a pedestal tub.
D's Original Takeout Grill
Travel Noire, Savor