Photo Credit: William Fortunato via Pexels
TN Awards: Meet The Nominees For Best Black-Owned Tour Operator (Global)
In addition to airline and accommodation, hiring a tour operator for your upcoming international trip is often necessary. And as our readers know, choosing the Best Black-owned tour operator will make all the difference when looking for an unforgettable and hassle-free itinerary, saving travelers time and money.
Travel Noire asked our readers to nominate the Best Black-Owned Tour Operators that provide engaging tours, friendly service, and are welcoming to Black travelers. Close to 2,000 readers responded and We've selected the five. Now, it's up to you to choose.
Travel Noire Awards voting is open and ends on June 13th. See the nominees, read the articles and vote below.
Experience The Real Cartagena (Cartagena, Colombia)
View this post on Instagram
Experience The Real Cartagena is owned by Alex Rocha, who decided to open his travel agency business after realizing that people didn't know much about the Black culture in Colombia.
The company takes visitors beyond the tourist areas of Cartagena. Experience The Real Cartagena goes through Black towns and makes sure that it supports, highlights and embraces Black culture in the country.
Soul Life Travel (Costa Rica)
View this post on Instagram
Known for being the only Black and woman-owned travel agency in Costa Rica, Soul Life Travel is owned by Sadie Jordan, an Afro-Latina who works to show travelers Afro-Costa Rican culture that people don't know, mainly in Límon, a district in Costa Rica considered the Blackest region in the country.
Soul Life Travel offers different types of tours, including "A Taste of Costa Rica," "A Week In Costa Rica," "Afro-Costa Rica in the Caribbean," and more.
Yacht Club Company (Tulum, Mexico)
View this post on Instagram
Yacht Club Company was launched in 2020. Its founders – William "Bud" Lee and Jon Robert – set out to bring top-notch, curated tours to anyone looking for a vibe as this Black-owned tour operator company provides yachting experiences in Tulum, Playa, and Cancun.
From the alcohol they serve to the food and music, Yacht Club Company offers an experience of the culture of these Mexican cities.
Broke and Abroad (Paris, France)
The concept of this Black-owned Paris-based travel agency is very simple. Broke and Abroad works to let everyone discover the wonders of the world without having to spend much money on travels.
The company searches for the best flight deals and shares them on its website and social media. From the most famous tourist spots in the world to the most improbable places, Broke and Abroad helps travelers to find affordable travel packages. This service is free of charge.
Tamoona Africa Luxury Tours (Dakar, Senegal)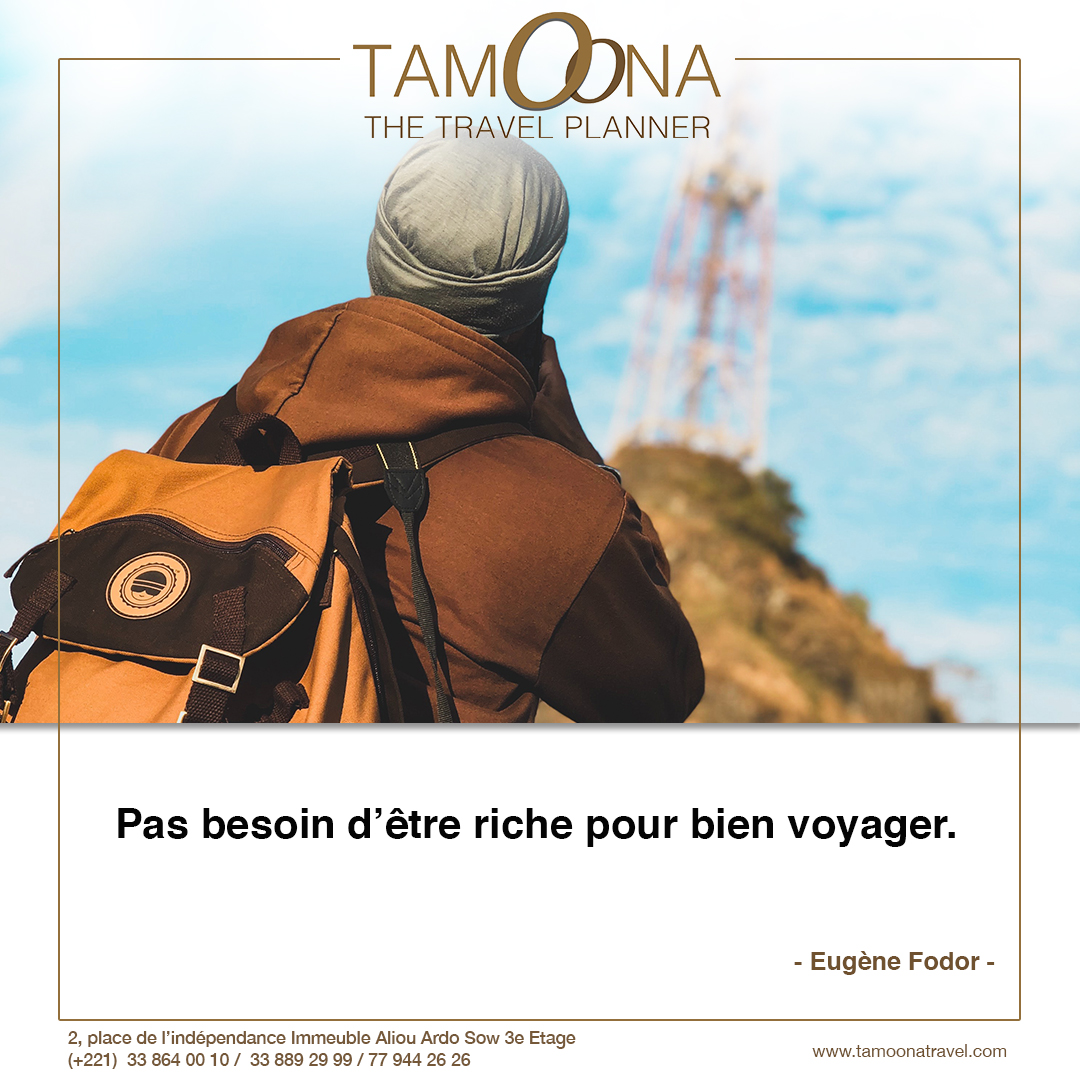 Based in Dakar, Senegal, Tamoona is a Travel Planning agency specializing in the organization of unique and exclusive stays for customers.
The African travel agency helps travelers plan their vacations both solo or group trips to several countries on five continents.
Tamoona offers skilled travel agents and updated travel tools, aiming to simplify travel experiences and make them unforgettable.
Etienne & Ivy Coco Maurice
Travel Noire, Breaking Borders & Barriers