Photo Credit: Getty Images
Here's How To Save On NYC Travel
New York City is the top of everyone's bucket list for travel destinations, but the tourist hotspot is also a difficult place for those trying to save money. While there's a neverending list of things to do and see in the Big Apple, no one wants to empty their bank account to do so. A trip to New York is going to take some serious planning, unless you want to go back home with the "Why did I spend that much?" face.
Here are a few travel tips to help you save on your next trip to New York City.
Booking a Flight
Using apps like Hopper to check the best times to purchase cheap flights helped me a lot. The app sends you price alerts and when you can find the best or cheapest price. I've never paid over $120 round-trip for a flight to New York ever. Consider flying into Newark Liberty International in Jersey as well.

You don't need a car in New York, especially if you're visiting. It's not hard to get around using NYC public transportation, whether by bus, train or even the Staten Island Ferry. For 14 years of my life, I took the bus and a train to school in Queens or on Saturday mornings for dance class on Broadway or to simply act like a tourist in Times Square. When I visit today, I still use the subway.
Skip the long cab drive home from the airport and being stuck in traffic. Take the Q10 bus from LaGuardia Airport to the subway station to catch the E, M, F, R, and 7 trains into the city. It will be about an hour ride, but $2.75 beats any other price in NYC.
Familiarize yourself with both maps, taking into consideration where you want to go, how to get there and how long it will take. FYI, the maps app on your phone tells you distance and location from one location to the next with driving, cab, train, and walking options. Depending on how long your stay is, you may want to invest in getting an unlimited MTA MetroCard. There are daily, weekly and monthly options at a reasonable price.
Use Uber/Lyft/Taxis
Good luck catching a cab in New York City. I'm not saying its extremely hard but its definitely not easy, depending on where you are. In Queens and Brooklyn, you can catch a cab for $10, going directly home or near select locations.
Uber and Lyft offer shared rides or carpools at half the price of a normal ride. Who knows you may end up in a Uber with your future husband and not even know it. First-time users may get a free or discounted ride. Google promo codes, if you're already an avid user.
What to Eat
NYC has the best of both worlds when it comes to food options and prices. Whether you get a Surf n' Turf from an Italian restaurant in Astoria or halal food from a food truck on the corner of 5th Ave. Save some of that money and indulge in a much cheaper option, where you get a lot for a little. Don't sleep on NYC $1 pizza places; they especially come in handy when you need to satisfy those late night cravings.
If you're looking for an authentic non-commercial food experience, look in East Village, Harlem or stop by one of Brooklyn's hot brunch spots to start the day.
Where to Stay
Thank goodness for alternative housing options because hotels in New York City can be expensive.  My advice, don't stay in Manhattan. Get your money's worth like at this chic Brownstone Studio in Brooklyn for $110 a night, opposed to staying at the DoubleTree for $191. Also, use apps like HomeAway and Airbnb.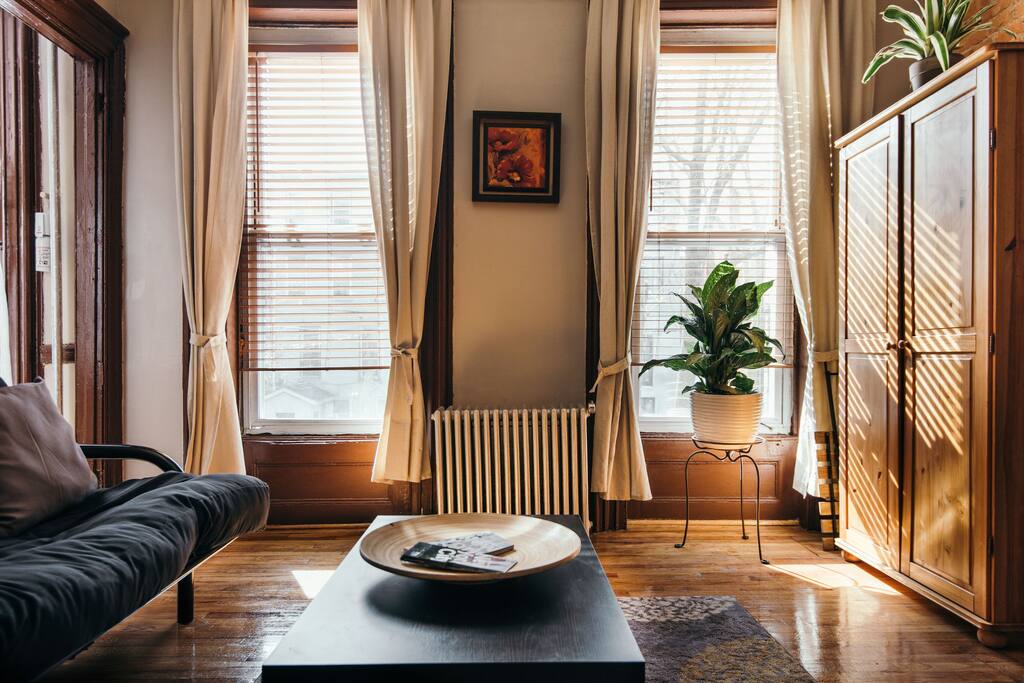 See Attractions for Free
There's so much to see and do in the Big Apple. How will you see everything in a day? You won't, but having a tourist pass gives you access to more than 100 attractions all over the city. The New York Pass grants entry into The Empire State Building, Madame Tussauds, the Museum of Modern Art (MoMA), Madison Square Garden, Wine and Beer Crawls and a Troll's experience for the kids, to name a few. You get to skip the line too.
24 Hours In Cartagena
Travel Noire, Travel, 24 Hours In