Photo Credit: Getty Images
'Anti-Trump Hotel' Opens In Washington, A Few Blocks Away From Trump's Hotel
If you're not a part of the 'Make America Great Again' squad, there's a room for you at this hotel.
The Eaton Hotel in Washington, D.C. is the world's first activist-oriented hotel, catering to guests with a knack for progressive ideas and social justice. Ironically enough, the hotel is located just a few short blocks from the Trump International Hotel and has been nicknamed the 'Anti-Trump Hotel,' to which creator Katherine Lo doesn't mind. "I definitely don't mind," Lo said,  "The hotel concept was created in 2014, but after the 2016 election it gave our mission more gravitas and even more urgency to accomplish what we set out do."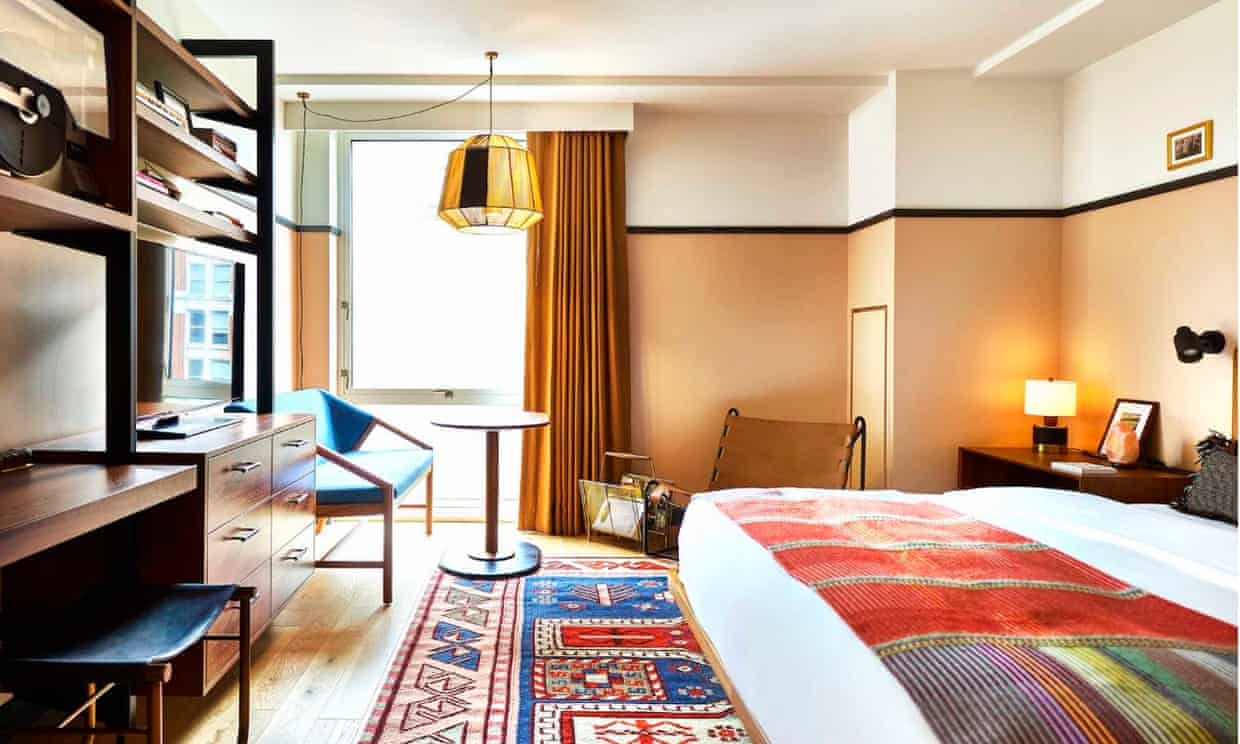 Retro features like record players in each room and yard sale frames might take your focus away from the theme, but look closer. Politics are revealed through bamboo hangers in the closets, a UN Declaration of Human Rights taking the place of a Bible on the nightstand and gender-neutral bathroom signage. Watch activist, artists and musician interviews in the radio station inspired by New York broadcaster East Village Radio and visit the wellness room that's geared towards newer spiritual practices. The 209-room hotel also hosts a co-working station called Eaton Place as well as a rooftop bar that serves plant-based foods.
Starting at $199 a night, the hotel is looking to become a headquarters to support non-profit and journalistic initiatives. The first program is a multimedia installation by AJ Schnack, playing 700 hours of presidential campaign footage on a loop. Providing a safe haven for investigative journalists, they also plan to offer meeting rooms for free to campaigners. To make sure non-profits can actually benefit, Lo plans to register the hotel as a B Corporation, giving Eaton a certification denoting social and environmental performance and legal accountability to balance profit and purpose. "We're all curious whether we can prove it's successful; that you can be ethical and environmental and also profitable at the same time," Lo said.
Eaton is the latest addition to the trend of social-themed hotels. In April, the Standard hosted a Ring Your Rep campaign installing phone booths in their hotels for guests to call their state representatives.
That One Time in Shanghai
Travel Noire, Stamp Tales, Travel, Lifestyle