Photo Credit: TN
Boxing Legend Mike Tyson Seen Punching Man On Plane After Being Harassed
An incident involving boxing legend Mike Tyson has made its rounds on social media. On Wednesday, while on a JetBlue flight from San Francisco International Airport to Florida, Tyson was seen on video throwing punches at a man on his flight.
Witnesses say the victim was harassing the former boxer, who reacted by physically assaulting him.
According to TMZ, another passenger who witnessed the entire incident said that prior to the incident, Mike Tyson was very friendly with other passengers while waiting for the flight to take off. The witness also said that before the incident, the man took a selfie with Tyson, who seemed to be very patient with him.
The passenger, in turn, was said to be overly excited by the presence of the boxer, who was sitting in front of him. He talked continuously, causing the 55-year-old boxing legend to become irritated.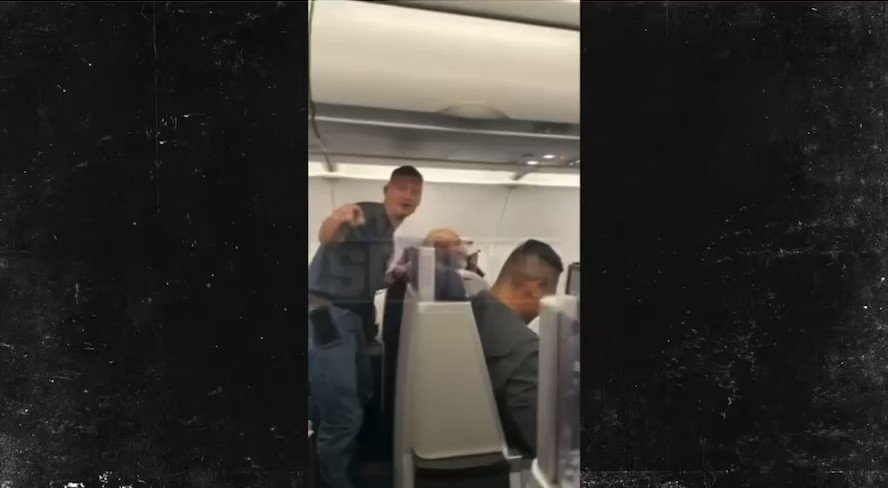 Tyson got annoyed and asked the guy to stop talking. However, the passenger ignored Tyson's request and continued talking. That's when Tyson allegedly got angry and started punching the man in the face.


In the video obtained by TMZ, Tyson throws several blows, leaving the man with a bloody forehead. Mike Tyson left the aircraft seconds after the incident. After the assault, the passenger received medical attention and went to the police to report the incident, according to TMZ.
JetBlue did not immediately respond to TMZ's request for details. Neither Tyson nor the police have commented on the incident so far.
This story is still developing. We will update this post should JetBlue, Tyson or the police issue any statements.
Breaking Borders & Barriers | Sam Desalu | TravelNoire
Travel Noire, Career Paths, Entrepreneurship, Breaking Borders & Barriers, Career, Advice, Fashion, Sam Desalu, inspiration