Photo Credit: ©Unsplash | Mink Mingle
5 Stylish Carry-On Backpacks For Your Next Trip
When it comes time to pack your bags and head to the airport, it's always nice to have luggage options that make your experience from TSA to finding your seat smoother. Long gone are the days of having to choose between style, space, and comfort in your carry-on bags. Companies are making travel accessories that are easy to tuck under your seat that also keeps your travel essentials safe and organized. 
Here are five bags that will make the perfect travel companion!
KROSER

Laptop Backpack ($36)
No need to break the bank to find a backpack that does it all. This 17.3-inch bag boosts nearly a five-star rating on Amazon with reviewers noting the bag is "huge" and can hold everything from your laptop to your favorite book.
Mixing work travel with pleasure? We may have found the perfect bag for you. Not only does this bag come equipped with an external USB port with a cable to charge your phone and can hold a 17-inch laptop, but it also comes with an anti-theft pocket to ensure your wallet and passport stay safely tucked away. 
Since Hershel made its debut, the brand has become well-known for their backpacks style and reliability. Pack away your laptop in their padded, lined compartment (holds up to a 15-inch laptop) and stowaway your electronics. Their design offers an internal pocket to hold your electronics and headphone port you can keep things safe and not miss a beat of your audiobook.
Dagne Dover was one of the first companies to make products with the commuter/traveler in mind. Not only can you hold your phone, wallet, sneakers, and laptop in this lightweight bag, but its neoprene water resistant fabric makes this bag perfect for any excursions that you have planned on your trip.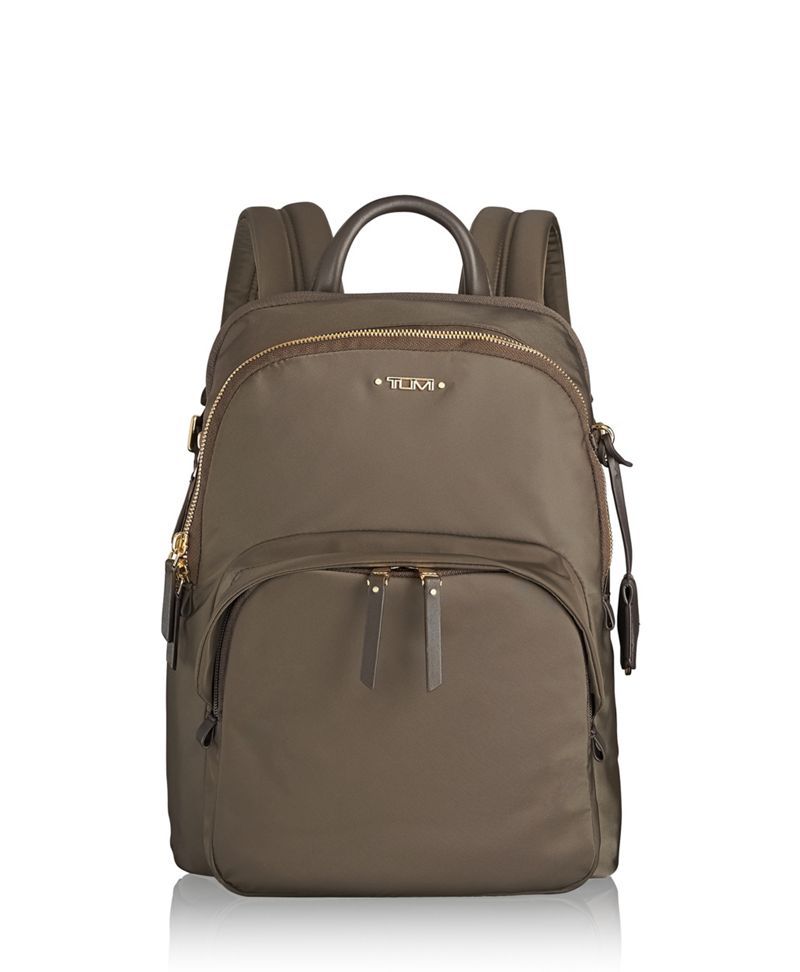 If you're looking to invest in a travel bag, go for a TUMI. They are known for their quality, sleek designs, and commitment to customer service.  Even offering a First Year Worry-Free warranty if your bag is damaged caused by normal wear and tear, airline handling, or other transit damage, TUMI will repair it at no charge.
This Is Okap
Travel Noire, This Is Okap Documentary